D-I-Y REPAIR SET FOR TOILET WATER LEAKAGE; NO HACKING REQUIRED.
BUY NOW ON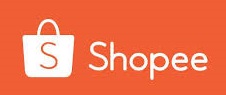 LAZADA MALL 

WARRIOR TRS- TOILET REPAIR SET is a complete set of materials designed for D-I-Y (Do It Yourself) repair of toilet water leakage. It is the simplest and most economical product kit that allows everyone to stop toilet water leakage in a PROFESSIONAL way!
WARRIOR TRS- TOILET REPAIR SET consists of:-
1) WARRIOR SS 10 SHOWER SEAL (500ml)
Function: Invisible and deep penetrating water repellent. Will penetrate and seal up the micro pores and cracks. Minimal stain and traces on surface.
2) WARRIOR W 1-D CEMENT STRENGTHENER (500ml)
Function: Significantly increases the bonding strength, hardness and water tightness of the tile grout. Can be poured into cracks to seal up the gaps.
3) Tile Grout (500g): Better bonding strength than normal white cement. Minimal shrinkage or crack.
Also included:   Paint brush, plastic scrapper, plastic cup, latex gloves
Instruction:
Clean the s

urface to be treated. Remove any faulty, loose or cracked tile joint.
Allow the surface to dry for one day (do not use the toilet).
Apply, by brush, WARRIOR SS 10 Shower Seal generously onto the entire tile joint.
After 30 minute, apply 2nd coat of WARRIOR SS 10. Wipe away the chemical residue on the tile surface.
After 30 minute, add WARRIOR W 1-D Cement Strengthener to tile grout cement gradually and mix until a sticky homogenous paste is achieved. Press the grout cement paste into the tile joint firmly.
Wipe away the grout stain on the tile surface.
Allow ONE DAY for chemical curing and cement setting.
JOB DONE.
Reminder: Always do a patch test of SS10 (apply a drop on tile at a remote corner, and check for any undesirable surface stain the next day) prior to full scale application.
BUY NOW ON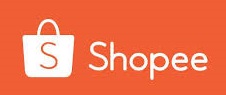 DOWNLOAD CATALOGUE in PDF (Right Click–Save As)
Disclaimer: The information provided in this website is ensured to be as accurate as possible at the time of inclusion, however there may be inadvertent and occasional errors which may have slipped from our notice. W-ONE MARKETING SDN BHD does not guarantee and make no representations or warranties of any kind about the information, advice and opinions provided and reserves the right to make changes and corrections at any time, without prior notice to any parties. W-ONE MARKETING SDN BHD accepts no liability for any inaccuracies or omissions in its website and any decisions made based on information and opinions contained in the website is the sole responsibility of the user.