NON VISIBLE, DEEP PENETRATING IMPREGNATOR, SEALER AND PRIMER. WATERPROOF BY MICROCRYSTALLIZATION
BUY NOW ON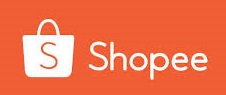 LAZADA MALL


     
USES
Extensive water repelling of exposed porous roof tiles, concrete rooftop, cement plaster, brick, gypsum, limestone, terra-cotta, clay tile, outdoors stone monuments, historical buildings, temple statue, bridge girder, drain culvert etc.
Reducing sulphurous gases and acid that penetrate the building material by capillary action. Reducing salt formation and damages.
FEATURES
W4 is a water miscible solvent-based micro-emulsion concentrate based on silane/ siloxane.
W4 works by penetration and micro-crystallisation, expanding and filling itself in the pores. At the same time, it allows breathing, so that trapped moisture can escape, reducing salt formation that causes concrete spalling, efflorescence and cracking.
W4 will impart water droplet effect to the treated surface, reducing water absorption by up to 99%.
W4 is long lasting and UV resistant.
APPLICATION METHOD
W4 is a highly concentrated solution that can be diluted with water according to the different needs.
Dilution dosage:
For rectifying water leakage
W4 + water = 1 + 10
For prevention and protection of new buildings
W4 + water = 1 + 50
Surface to be treated has to be clean and dry to ensure good penetration. Allow the surface to be treated to dry for at least 24 hours, before application.
Dilute W4 accordingly, as recommended above.
Chemical reaction starts when W4 comes in contact with water. Therefore, diluted W4 must be used within 24 hours. Prepare amount of W4 solution needed for daily use only.
Apply by roller or brush. Apply from Top to Bottom area.
Apply second coat at 30-minute interval.
For application in bathroom, do not use the treated bathroom for 24 hours, to allow W4 to dry and cure.
COVERAGE:
1 litre of diluted W4 solution can cover up to 3 m² , depending on substrate absorbency.
REMARK

Prior to full application, always do a patch test on remote corner of the tiles or granite and check for any unwanted surface appearance change after 24 hours.
Wipe away excessive W4 solution that is not being absorbed by the substrate. Do not allow W4 solution to air-dry on the surface as it might leave undesirable stain.
Windowpane, glass or any other non-absorbent materials stained with W4 should be cleaned with soapy water immediately.
If spraying method is used. Do not mist the spray.
Tight grain highly polished light colour granite and marble tiles has to be treated with care, do not over coat, to avoid silicone wet looking stain. Silicones Stain can only be removed by polishing. To protect from oil stain, food stain, the stone has to be coated with wax.
Do not coat beneath the marble or stone tile as waterproofing treatment, as it will reduce bonding strength, leading to tile de-bonding and hollowness.
The heavily coated surface will be very slippery. Avoid Slip & Fall.
Avoid direct skin, eye contact with the solution; avoid breathing the vapour, use in ventilated area. Avoid naked flame.
TECHNICAL DATA
Form:                             A liquid concentrate with slight pungent smell
Active Content:            100 %
Depth of penetration: Greater than 4 mm.
Shelf Life:                      9 months. Store below 30 ºC.
Flash Point:                   Greater than 25 ºC.
PACKING
500 ml-bottle
BUY NOW ON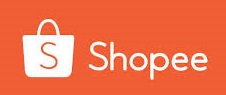 DOWNLOAD CATALOGUE in PDF (Right Click–Save As)
Disclaimer: The information provided in this website is ensured to be as accurate as possible at the time of inclusion, however there may be inadvertent and occasional errors which may have slipped from our notice. W-ONE MARKETING SDN BHD does not guarantee and make no representations or warranties of any kind about the information, advice and opinions provided and reserves the right to make changes and corrections at any time, without prior notice to any parties. W-ONE MARKETING SDN BHD accepts no liability for any inaccuracies or omissions in its website and any decisions made based on information and opinions contained in the website is the sole responsibility of the user.