SEALING, BONDING, PRIMING, WATERPROOFING
BUY NOW ON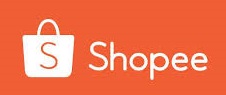 FEATURES
W88 is a high concentration acrylic gel, suitable for multi-purpose applications, both indoor and outdoor.
High viscosity for sealing cracks and holes permanently.
High bonding strength on various surfaces.
Excellent anti-blistering performance, making it a high-performance paint and waterproofing primer.
Water resistant.
APPLICATION METHODS
Wallpaper Glue (For gluing of new wallpaper/ repair of debonded wallpaper):
Clean the wall surface.
Brush or roll W88 on the back of wallpaper and on the wall.
Smoothen the wallpaper from the center outward, using a broad plastic scraper or squeegee. Push out any air pockets towards the edges of wallpaper.
Smoothening process should be done within 10 minutes.
Wash all residue with a clean damp sponge.
Remarks:
Complete drying of W88 could take around 2 ~ 3 days. Do not tamper with the wallpaper before it has dried thoroughly. Coverage: +/- 5m² per kg
Powdery Surface Treatment:
Dilute W88 with 50% of water (by weight) and spray/brush onto the surface.
W88 will lock the powdery particles and dry to form a smooth surface.
Priming (for painting, waterproofing, tiling, cement patching):
Clean and surface to be bonded, remove all loose particles.
Dilute W88 with 20% of water. Brush/ roll onto the surface to be bonded.
Allow the coating to dry for 24 hours.
Apply subsequent coatings (paint, waterproofing or tile bonding cement).
Remarks:
Protect the coating surface from any dirt, throughout the drying process. Coverage: 6~8m² per kg
Crack filling and joint sealing:
Eg: window frame, kitchen sink edge, shower screen joint, bathroom drain cover, around air cond pipe, etc.
Brush W88 directly over the edge/ joint to be protected.
For crack/ hole filling, press W88 into the holes using scrapper.
Remarks:
Fully cured W88 is water resistant and can be painted over.
TECHNICAL DATA
Colour: White, viscous liquid
pH: 7.5 ~ 9
Shelf Life: 12 months
PACKING
0.5 kg-can/ 4 kg-pail/ 20 kg-pail
BUY NOW ON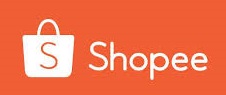 DOWNLOAD CATALOGUE in PDF (Right Click–Save As)
Disclaimer: The information provided in this website is ensured to be as accurate as possible at the time of inclusion, however there may be inadvertent and occasional errors which may have slipped from our notice. W-ONE MARKETING SDN BHD does not guarantee and make no representations or warranties of any kind about the information, advice and opinions provided and reserves the right to make changes and corrections at any time, without prior notice to any parties. W-ONE MARKETING SDN BHD accepts no liability for any inaccuracies or omissions in its website and any decisions made based on information and opinions contained in the website is the sole responsibility of the user.