Just uploaded the video of our DIY grade of water repellent, for toilet leakage repair without hacking- WARRIOR SS 10 SHOWER SEAL.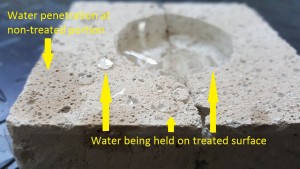 Just realized that Youtube itself enables people to add annotation (titles, notes, speech bubble, etc.) to the video. Wording explanations have been added to our previous videos:
Product Videos (YouTube):
WARRIOR W-4 WATER REPELLENT:
1) https://youtu.be/mUtI8ZdAoVY
2) https://youtu.be/ftWJGMZiGqI
WARRIOR W-40 IMPREGNATOR
https://youtu.be/Zuizem_Neys
Technology really helps in our daily work and life!